Response Templates
Manage extended response templates
In addition to the content of the body, it is also possible to have initial values for the subject, recipient, and cc recipients.

Using extended templates
Even easier it's to use them: on the right-hand side of the text box, you'll have the possibility to search for templates. A single click provides a preview, a double click inserts the text at the cursor's last position in the text.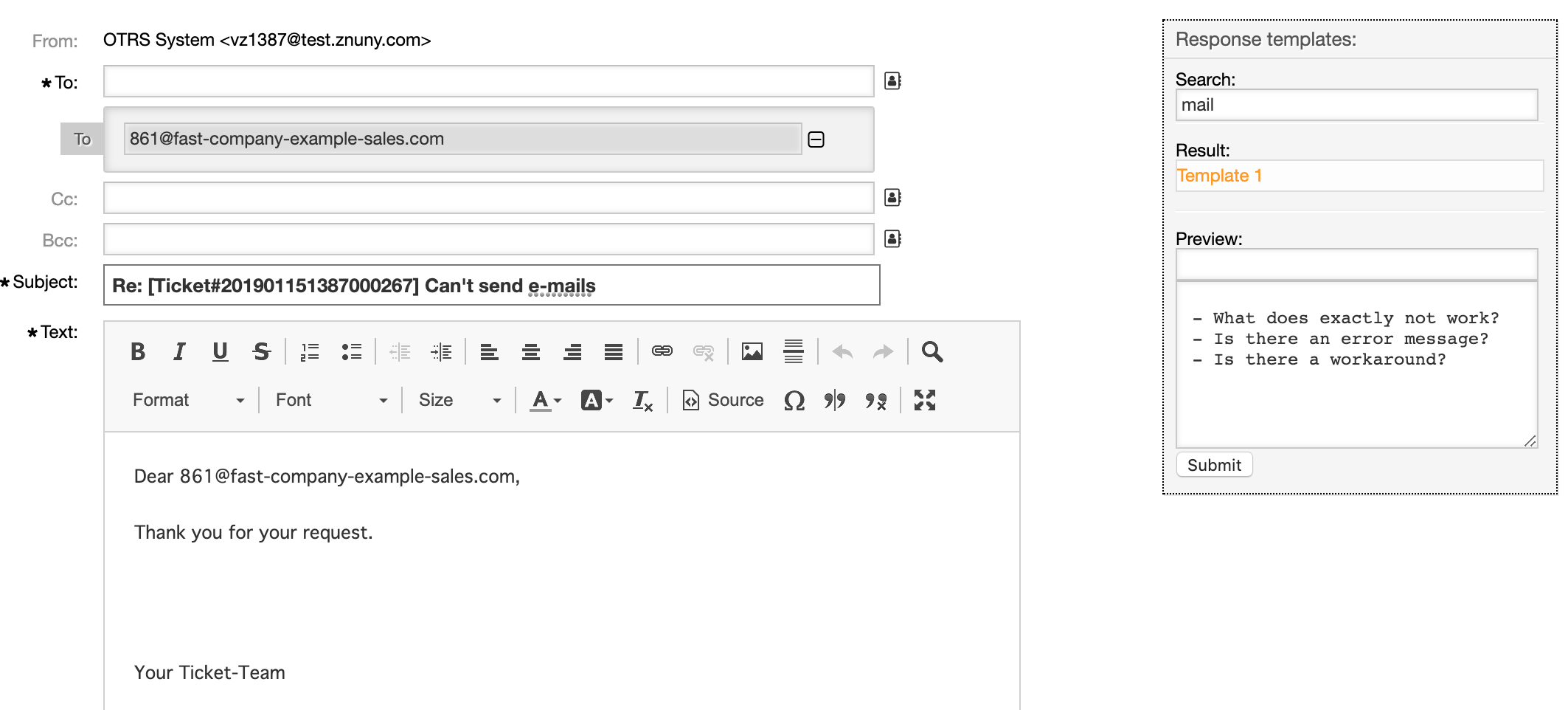 Additional information
All known OTRS tags can be used in the extended response templates and this feature-addon also works within activity dialogues of process tickets.