Note to linked ticket
By adding notes to linked tickets you make communication between groups easier. For example if a ticket gets send to first level support but they need further research on something within that ticket the first level support agent that worked on the ticket adds a note and the second level support can work further on.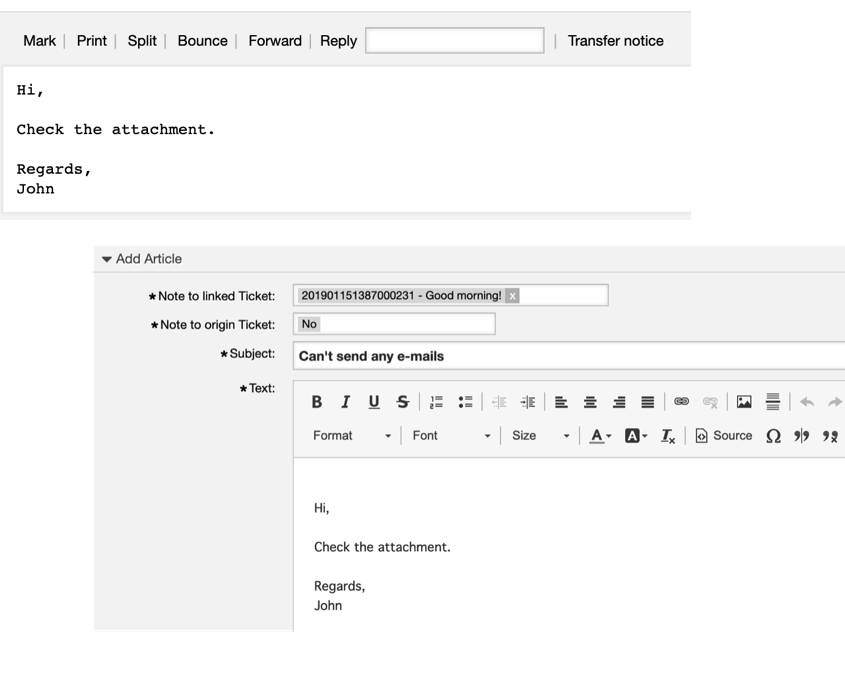 Every article content can be transferred to a linked ticket. This is a convenient way to forward information to other tickets.