Interface Positioner
Rigid input masks when creating and editing tickets cost time, nerves and are now finally a thing of the past thanks to our add-on. No more scrolling up and down. Instead, you determine for each action/ticket workflow in which order the respective input fields are displayed or filled in.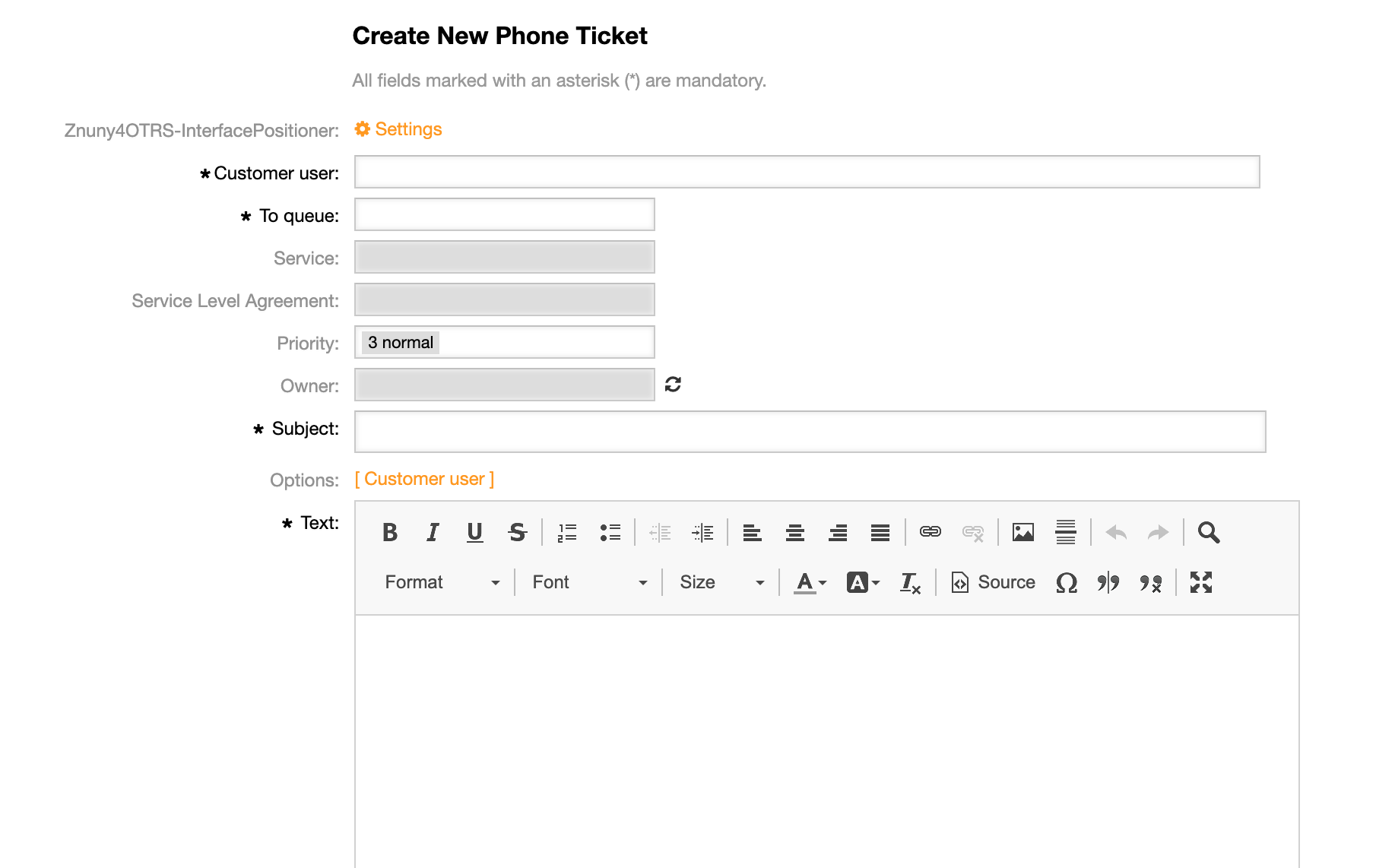 But that's not all: The individually configured ticket masks can also be assigned for agents per role.

And if you want to reach some fields always without scrolling in the input mask, we recommend a combination with our add-on Znuny4OTRS-InterfaceCompact.